Not a sponsored post. I'm just passing on a code. This is the underwater MP3 player I currently use (I actually have 2, I bought an extra one during the last promo) and it's great. The only thing I don't like is that the clip is very weak and I had to replace it when it broke, with a binder clip held on by an elastic band and some thread.
It is truly tiny, the size of a pack of dental floss, and I attach it to my hair clip at the back of my head.

UwaterG4 -World's Smallest Waterproof MP3 & Earphones!!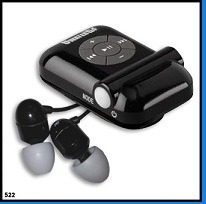 Special Holiday Promotion
Get your 20% Discount + FREE BONUS Gift- Here's How:
Simply check link below and insert this discount coupon code at shopping cart: swimG4. Remember to click "Apply Discount" before checking out. Valid through midnight Mon Dec 3, 2012.
---
If you are reading this ANYWHERE but on itsafatlife.blogspot.com, it's stolen; please let me know. wholelottarosieyoung at yahoo dot com. Thank you.
more Rosie news at http://www.facebook.com/ItsAFatLife